Episode 5: Star Trek, Science Fiction & Writing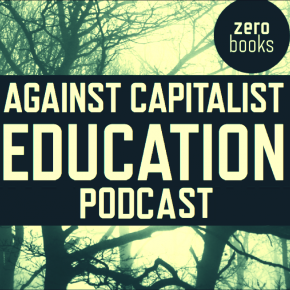 This podcast explores themes raised in Against Capitalist Education by Nadim Bakhshov published by Zero books.
My guest this week is the writer and publisher Doug Lain. His most recent book "After the Saucers Landed" was nominated for the 2016 Philip K Dick Award and warmly reviewed at The Hong Kong Review of Books by Alfie Bown. The conversation explores writing, science fiction – my contention that it is the "defining literary genre" of our age and Star Trek.
This is the first part of a longer conversation.
This is conversation worth listening to. ~ Peter Lato, CEO of Shovian Analytics
This podcast was built with kind support of Doug Lain and Zero books with music created by Nadim Bakhshov and readings given by Doug Lain and Chas Warlow. And thanks to Ashley Whitear for all his generous technical support.
Podcast: Play in new window | Download (74.4MB) | Embed
Subscribe: Android | Email | RSS
April 17, 2016