Episode 6: Writing, Hollywood and Politics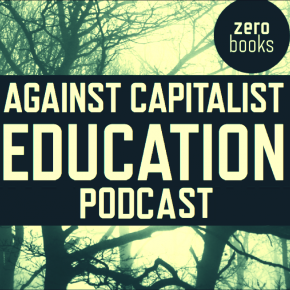 This podcast explores themes raised in Against Capitalist Education by Nadim Bakhshov published by Zero books.
Doug Lain, publisher, author and blogger returns this week to discuss writing, authors, the influence of film and the role of politics in fiction.
This is the second part of a longer conversation.
This is conversation worth listening to. ~ Peter Lato, CEO of Shovian Analytics
This podcast was built with kind support of Doug Lain and Zero books with music created by Nadim Bakhshov and readings given by Doug Lain and Chas Warlow. And thanks to Ashley Whitear for all his generous technical support.
Podcast: Play in new window | Download (74.1MB) | Embed
Subscribe: Android | Email | RSS
June 11, 2016